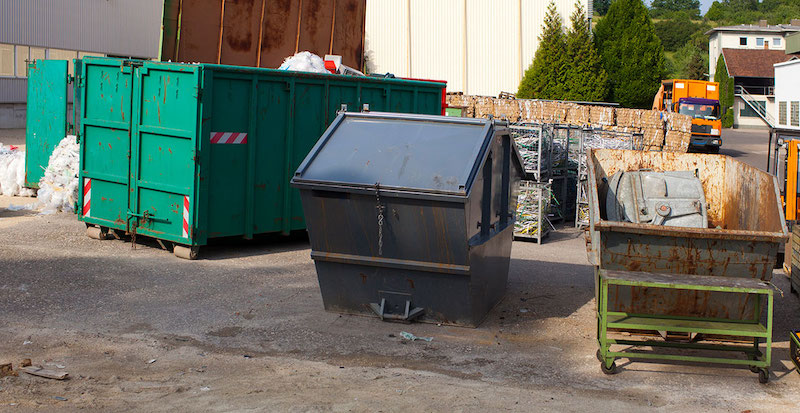 What Dumpster Sizes Can I Rent?
Dumpster Sizes
Are you remodeling your house? Cleaning out your attic or basement? Moving to a new home or office and trying to get rid of years of accumulated junk? Chances are that you may need to rent a dumpster to haul all that unwanted debris away from your home or business.
Roll off dumpsters come in handy after a construction job or deep clean-out at your home or commercial property. They help safely dispose and transport waste away from your project. However, not all roll-off dumpster capacities are the same, and you must determine the right size to contain your waste output effectively.
One of the most frustrating experiences during a construction or clean-out job is choosing the wrong dumpster size. Not only do trash and debris remain on your property, but you may also need to exchange the container, which could delay your work, costing time and money as well as delays to your project. Since the point of renting a dumpster is to help you get rid of all of your waste, it's important to make sure that you have the right size before you start your project.
Why do I need to know the right dumpster size?
When it comes to choosing a dumpster, size does matter.
Roll off dumpster sizes come in cubic yards, and each one has a load capacity that suits different jobs. Having a general idea about how much rubbish you need to throw away helps you make the right decision before renting a dumpster. When in doubt, call your dumpster rental company and ask for help selecting the correct container sizes.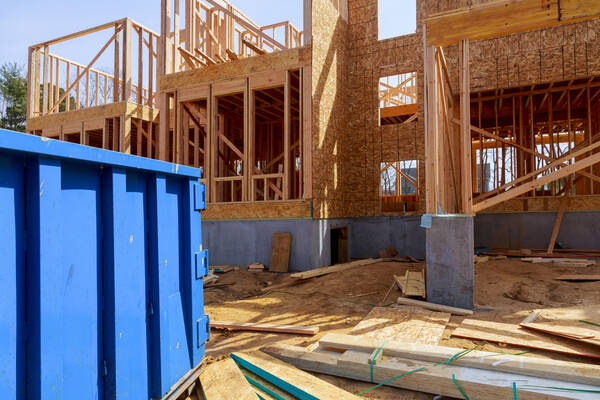 Roll Off Dumpster Dimensions & Specifications
| Dumpster Size | Length | Width | Height | Capacity |
| --- | --- | --- | --- | --- |
| 10 Yard Dumpster | 14 Ft | 7.5 Ft | 3.5 Ft | 2 tons |
| 15 Yard Dumpster | 16 Ft | 7.5 Ft | 4.5 Ft | 2-2.5 tons |
| 20 Yard Dumpster | 22 Ft | 7.5 Ft | 4.5 Ft | 3 tons |
| 30 Yard Dumpster | 22 Ft | 7.5 Ft | 6 Ft | 3.5 - 5 tons |
| 40 Yard Dumpster | 22 Ft | 7.5 Ft | 8 Ft | 5-6 tons |
What is a standard roll off dumpster size?
Five standard dumpster sizes work for most residential and commercial construction or cleaning projects:
10 yard: 2-ton capacity
15 yard: 2 – 2.5 tons
20 yard: 3 tons
30 yard: 3.5 – 5 tons
40 yard: 5 – 6 tons
Just as dumpsters that are too small cause limitations, they also take up unnecessary space and cost extra if they are too large. Since some areas have strict regulations about dumpster placement, anticipating the cubic yards you will need helps avoid hassles and overpaying.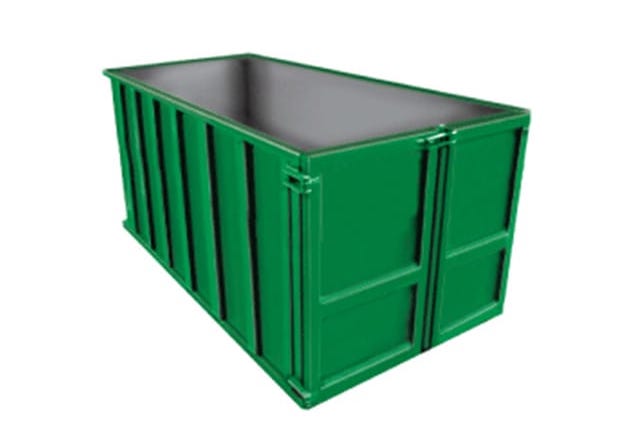 10 Cubic Yard Dumpster
A 10 yard dumpster is most suitable for small jobs or for soil and dirt removal. In some cases, this size is mandatory for soil removal. It holds three truckloads of waste. If you don't have too much debris, a 10-yard dumpster works well to save on space and cost.
A 10 yard dumpster's dimensions:
Length: 14 feet
Width: 7.5 feet
Height: 3.5 feet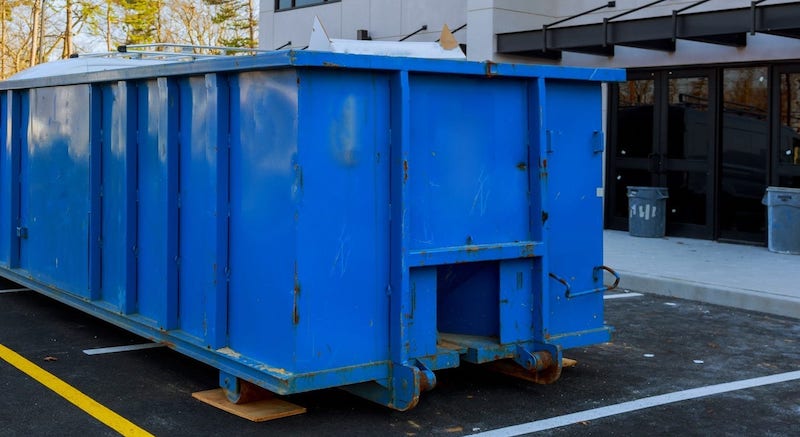 15 Cubic Yard Dumpster
A 15 yard dumpster is perfect for residential cleaning as well as renovation debris. It holds six truckloads of rubbish. Slightly larger than a 10 yarder, this size works well for multiple small-scale projects that don't require a larger container.
A 15 yard dumpster's dimensions:
Length: 16 feet
Width: 7.5 feet
Height: 4.5 feet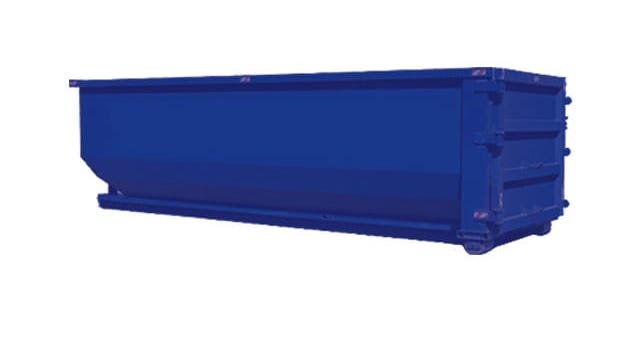 20 Cubic Yard Dumpster
The 20 yard dumpster is one of the more popular sizes due to its versatility and ability to hold medium-size construction debris or waste loads. These dumpsters have a capacity of 5,000 pounds (seven truckloads) and work well for furniture removal and clearing waste from buildings. A 20 yard dumpster also works for outdoor projects like removing grass, rocks, and soil.
A 20 yard dumpster's dimensions:
Length: 22 feet
Width: 7.5 feet
Height: 4.5 feet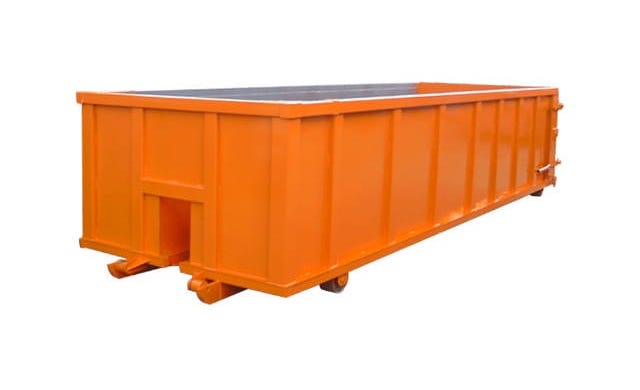 30 Cubic Yard Dumpster
If you need a 30 yard dumpster size, you are engaged in larger trash removal jobs or significant residential and commercial jobs. A 30 yarder holds up to 10,000 pounds (nine pickup-truck loads) and suits larger types of debris and appliances.
A 30 yard dumpster's dimensions:
Length: 22 feet long
Width: 7.5 feet
Height: 6 feet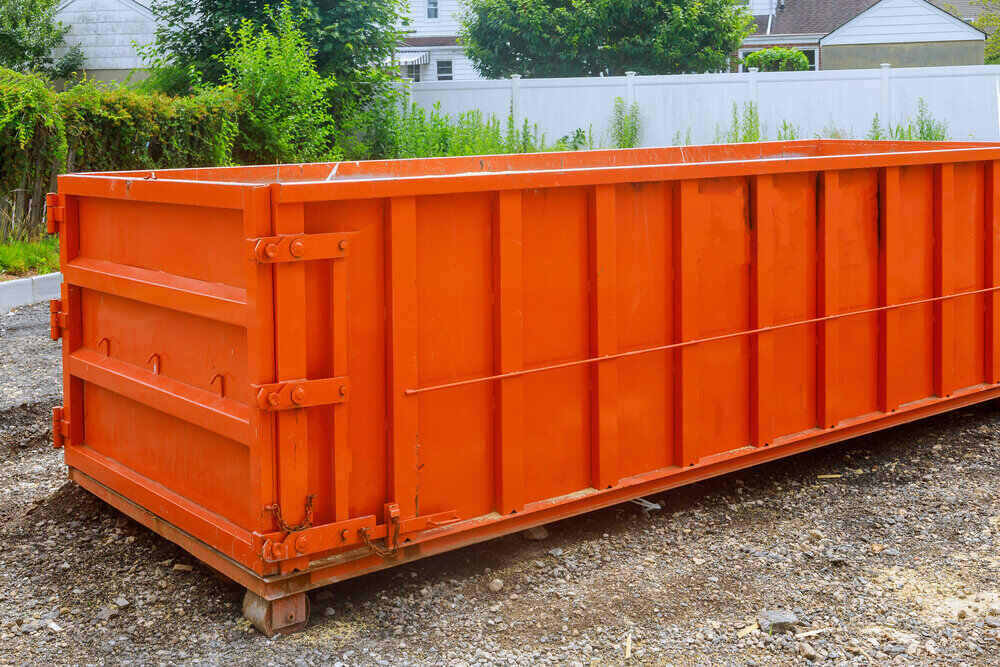 40 Cubic Yard Dumpster
The largest type of dumpster available for rent, this container is 40 cubic yards in size. Not all companies may have containers this large. This dumpster size is best for demolition debris removal, disaster cleanups, and other large-scale jobs. The 40 yarder has a capacity of 12 pickup-truck loads.
A 40 yard dumpster's dimensions:
Length: 22 feet
Width: 7.5 feet
Height: 6 feet
Do restrictions exist about what I can throw in a commercial dumpster?
If this is your first time renting a dumpster, always check your local regulations on dumpster sizes for disposal and space limitations. Regardless of the cubic yards, your dumpster can only hold non-hazardous, non-toxic, and non-combustible items and debris. You can check with your dumpster rental company to learn more about restrictions before facing penalties or fines. Check out our guide on accepted materials.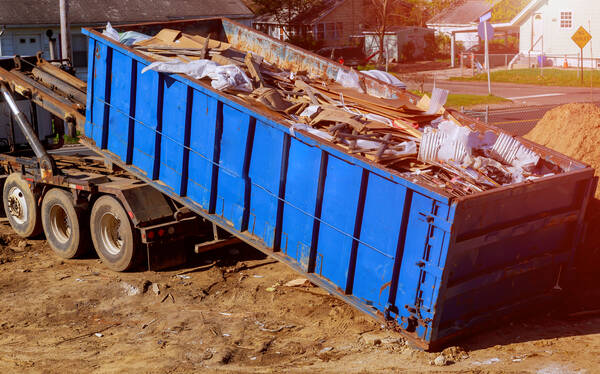 How do I choose the right dumpster rental company?
Plenty of roll off dumpster rental companies are out there, each with different payment structures and rules. Always try to find a reputable company for dumpster rental and remember that prices that seem too low may not always be a good sign.
Another factor to check is what type of service a company offers for items that you can't throw away in an ordinary dumpster. Companies may have unique sizes and containers for unusual items or hazardous materials.
Check the contract
Ask questions before choosing a dumpster for rent, and read over the contract before committing to a company. If a price seems too low upfront, you may later find hidden service fees or location restrictions that you weren't aware would cost you extra. Some companies charge based upon dumpster sizes, some by the amount of time you need you will need the dumpster, and others charge by weight.
Research different dumpster rental companies
Although most companies offer the same dumpster sizes, their quality and the company policies can make a tremendous difference in your experience. Knowing what your options are before you settle on a company helps you save money and prevents you from choosing dumpster sizes that don't fit your project's scope.
Discount Dumpster Service is Here To Help
In the waste management industry for three decades, Discount Dumpster Service is the leading dumpster rental company in the United States. We are available in hundreds of towns and cities across the U.S.
Our specialists have the right training and experience to gauge the size of the container you need for your project. We help you choose the most appropriate size by asking you a few questions about the job. Depending on how many tons of waste you expect to produce, we compare dumpster sizes, determine how many cubic yards you need, and provide you with a free quote.
When you have a construction job for your home or business property, your priority should be your project. Let us help you determine the size of the dumpster you need so you can focus on your work. Choosing the right container doesn't have to be a guessing game, we are here to help you through the entire process. Call us at (866) 722-4842 to find our location nearest to you.